01—09 APR 2017
RAVENNA
RA 01—09 APR '17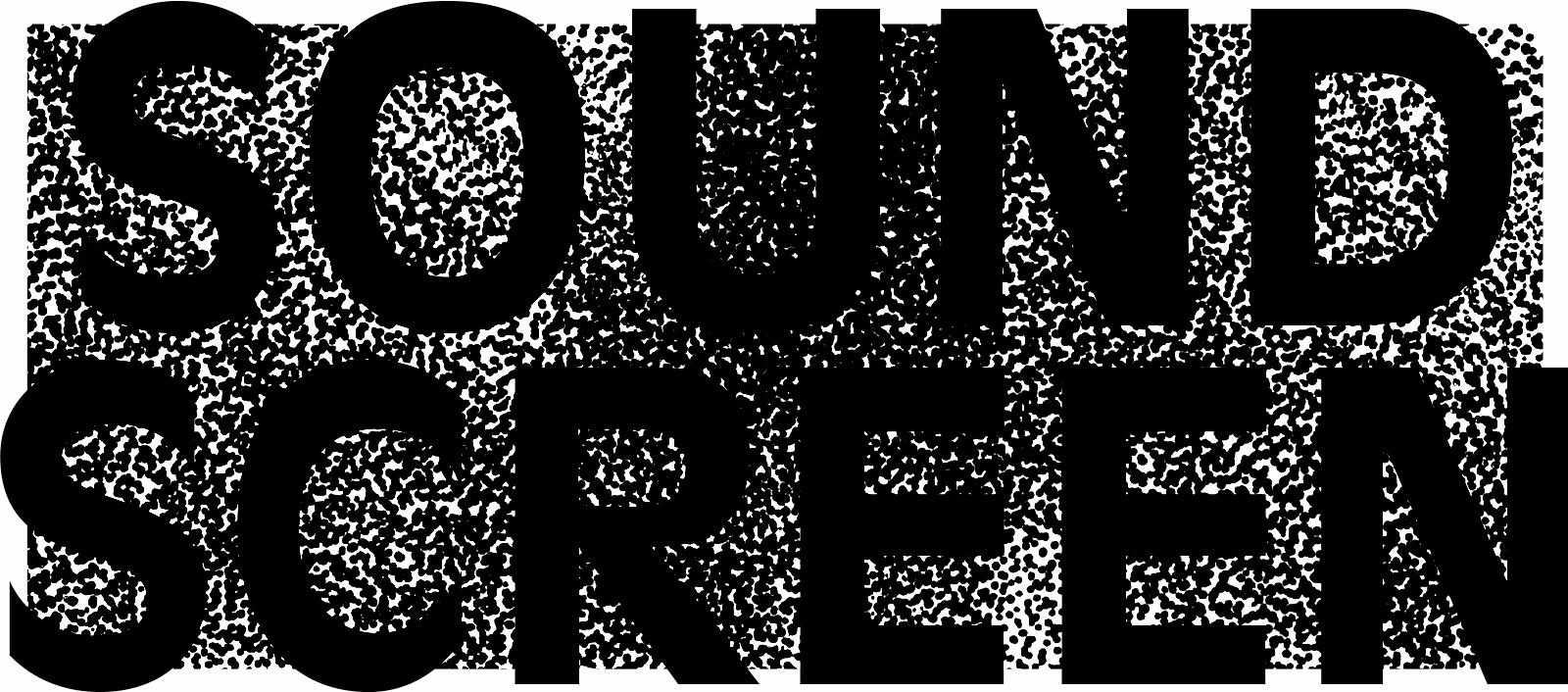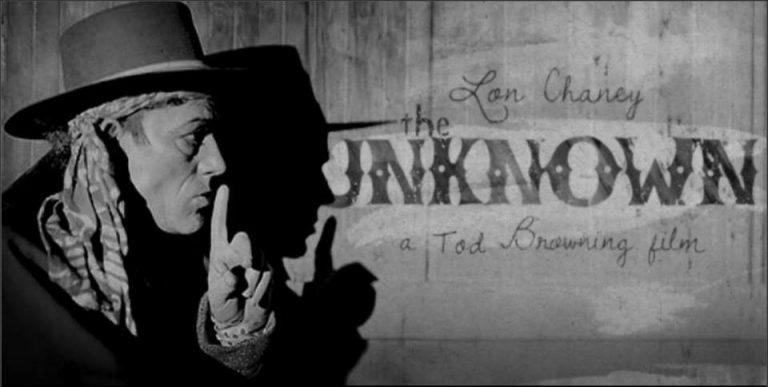 Ronin vs The Unknown
A novant'anni di distanza dalla sua prima uscita in una sala italiana, SoundScreen Film Festival riporta sul grande schermo il capolavoro muto The Unknown di Tod Browning, regista statunitense passato alla storia peri classici Dracula e Freaks, autore di decine di straordinari lungometraggi negli anni che precedettero il passaggio al sonoro.
Il film è una storia d'amore d'ambientazione circense, un dramma torbido e nero, tra un lanciatore di coltelli senza braccia e la sua giovane assistente (interpretati rispettivamente dai grandissimi Lon Chaney e Joan Crawford). Film cult, considerato perduto per molti decenni e ritrovato nel 1968 da Henri Langlois negli archivi della Cinémathèque Française, è una pietra miliare del genere horror, che per l'occasione verrà musicato dal vivo dai Ronin.
THE UNKNOWN
1927, USA, 50'?
Regia / Direction: Tod Browning
Sceneggiatura / Screenplay:Tod Browning, Waldemar Young
Interpreti / Cast:Lon Chaney, Norman Kerry, Joan Crawford
Produzione / Production – Distribuzione / Distribution: Metro-Goldwyn-Mayer
Alonzo è un circense che lancia i coltelli con i piedi perché non ha le braccia. Ama segretamente la sua assistente Nanon. L'uomo, in realtà, ha le braccia ma le nasconde sotto un rigido corpetto e soltanto il nano Cojo conosce il suo segreto. I suoi sentimenti per Nanon e la gelosia nei confronti del rivale in amore Malabar lo spingono verso un'escalation di violenza e morbosa ossessione.
Alonzo is a circus freaks who uses his feet to toss knives. He secretly loves her assistant Nanon. The man, in reality, has his arms but he hides them under a rigid bodice and only the dwarf Cojo knows his secret. His feelings for Nanon and jealousy of his rival in love Malabar, push him toward an escalation of violence and morbid obsession.
Tod Browning
Di origini benestanti, Charles Albert Browning si innamorò all'età di 16 anni della ballerina di un circo e seguendola iniziò il suo percorso professionale come clown, fantino e regista di teatro di varietà. Poi l'incontro con D.W. Griffith e il lavoro di attore: il suo debutto è nel film Intolerance (1916). Divenuto a sua volta regista, raggiuge il successo con la pellicolaThe Unholy Three - Il trio infernale (1925), che ben rappresenta il suo tipico stile, una mistura di fantasia, mistero e orrore. Il suo più grande successo fu il classico Dracula (1931), con Bela Lugosi, ma restano indimenicabili anche i titoli come Freaks (1932) e I Vampiri di Praga (1935).
Belonging to a well-situated family, Charles Albert Browning fell in love at the age of 16 with a dancer of a circus. Following her began his profesional itinerary of being clown, jockey and director of a variety theater which ended when he met D.W. Griffith and became an actor. He made his debut in Intolerance (1916). Working later on as a director, he had his first success with The Unholy Three (1925) which had his typical style of a mixture of fantasy, mystery and horror. His biggest hit was the classic Dracula (1931) with Bela Lugosi, but titles as Freaks (1932) and Mark of the Vampire (1935) are unforgettables.
RONIN
Band di lungo corso del panorama indie italiano, fondati nel 1999 da Bruno Dorella, musicista e produttore tra i più prolifici e creativi, titolare, tra gli altri, del progetto OvO (con Stefania Pedretti) e partner di Giovanni Succi nei Bachi da pietra. I Ronin ripartono oggi da dove si erano fermati: nel Marzo 2017 quando sonorizzaronoThe Unknnown di Tod Bronwning per il Museo Nazionale Del Cinema di Torino. Segue a questa prestigiosa esibizione un periodo di silenzio prolungato, dovuto sia agli impegni dei membri del gruppo, sia alla necessità di Bruno Dorella di rifondarlo. II 27 Settembre (la data è giusta?) i nuovi Ronin ripartono ancora da The Unknown, questa volta col patrocinio di Soundscreen Festival di Ravenna. La nuova formazione vede, oltre al titolare del progetto Bruno Dorella alla chitarra, Nicola Manzan (Bologna Violenta, Byzantium Experimental Orchestra, Mezzosangue, ex Baustelle, Teatro Degli Orrori, Fast Animals And Slow Kids) alla chitarra, Roberto Villa (ex Satellite Inn, attualmente con JD Hangover, Gang, Emma Morton e Giacomo Toni) al basso, Alessandro Vagnoni (Bologna Violenta, Bushi, Drovag, Songs For Dogs, Last Union, ex Dark Lunacy) alla batteria.
Long-standing band of the italian indie scene, founded in 1999 by Bruno Dorella, one of the most prolific and creative musician and producer, owner, among others, of the project OvO (with Stefania Pedretti) and partner of Giovanni Succi in Bachi da Pietra. Ronin start today where they had stopped: in March 2017 when they played the live-score of the Unknnown by Tod Bronwning for the Museo Nazionale Del Cinema in Turin. A prolonged period of silence follows this prestigious performance, due both to the commitments of the members of the group and to the need of Bruno Dorella to re-establish it. On September 27th (?) the new strat again from The Unknown, this time with the patronage of Soundscreen Film Festival of Ravenna. In addition to the project owner Bruno Dorella on guitar, Nicola Manzan (Bologna Violenta, Byzantium Experimental Orchestra, Mezzosangue, ex Baustelle, Teatro Degli Orrori, Fast Animals and Slow Kids) on guitar, Roberto Villa (ex Satellite Inn, currently with JD Hangover, Gang, Emma Morton and Giacomo Toni) on bass, Alessandro Vagnoni (Bologna Violenta, Bushi, Drovag, Songs For Dogs, Last Union, ex Dark Lunacy) on drums.

Album
2004 - Ronin (Ghost Records)
2007 - Lemming (Ghost Records)
2009 - L'ultimo re (Ghost Records)
2012 - Fenice (Santeria/Tannen)
2014 - Adagio Furioso (Santeria/Tannen)
Colonne sonore
2008 - Vogliamo anche le rose (Rhino/Warner Music Italia)
2014 - Il Terzo Tempo (Rhino/Warner Music Italia)